Educational Policy

Real Education
Founded 53 years ago in Shibuya, NPI is based on the educational policy, "Always be conscious of the times and provide practical courses linked to the needs of the society." We value the importance of understanding the real social needs in order for our students to achieve their goals.
All of our lecturers are active professionals who have worked in the frontline of the photographic industry. Students learn practical tips and tricks leveraged from their experience.
Our mission at NPI is to provide the best support to our students, to make their dreams come true.
The 6 "Promises" at NPI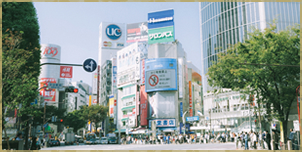 POINT


1
You can gain real-time knowledge of the industry from professionals who have worked in the photography/publishing fields.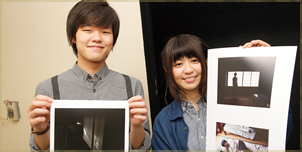 POINT


2
Beginners can feel at ease in learning because we start from the basics.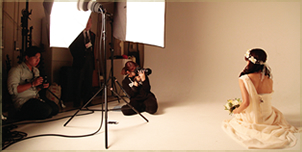 POINT


3
With an educational program centered on the industry's highest award-winning record, we offer you outstanding support for making your debut as a photographer.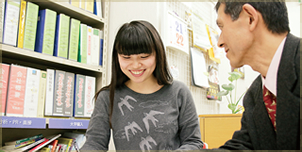 POINT


4
With 53 years of experience, we have the industry connections, the knowledge and expertise to provide extensive support to your career growth.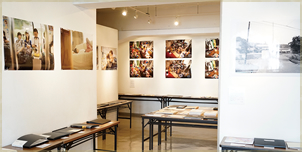 POINT


5
You can always find new experiences, studying in the center of the ever-changing culture of Shibuya.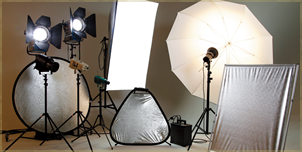 POINT


6
We have the latest equipment and facilities so that you can express yourself in a wide range of forms.
History
1966
Founded Nippon Shashin Senmon Gakuin (Nippon College of Photography) in Jingumae, Shibuya, Tokyo
Akira Ibuka is appointed as the first Dean
1977
Establishment of the GO Educational Foundation
1978
Shotaro Akiyama is appointed as Dean
1981
Construction and relocation of school facilities to Ohashi in Meguro-ku, Tokyo
1982
Under Article 82.2 of the School Education, approved as a specialized training college by the Tokyo Metropolitan Government
Renamed to Nippon Photography Institute, appointed Shotaro Akiyama as the first Principal
Graphics Postsecondary Daytime Course/2 Year Curriculum
Commercial Photography, Portrait Photography
Press/Art Photography Course, Press Photography Major/Art Photography Major
Secondary Education Operations/Part II/1 Year Curriculum
Co-establishment of Photography Techniques/Specialized Course
Application of student discount approved by JR East
Joined the Metropolitan Tokyo Professional Institution Association
1983
Approved as a free employment placement business provider by the Minister of Health, Labour and Welfare
1985
Completion of the campus, relocation from Meguro-ku to current premises
Establishment of the Graphics Postsecondary Evening Course
Commercial/Portrait Photography Course, Press/Art Photography Course
1994
Title of Diploma approved for graduates from the Postsecondary/ Daytime courses
1995
Course term of the Evening Postsecondary courses changed to 2 years
1996
Under the Ordinance for the Enforcement of the Vocation Training Act, eligibility of all daytime/evening Postsecondary course students to take the National Skills Test for Photography was approved by the Minister of Health, Labour and Welfare
1997
Established Graphics Postsecondary Daytime Course/Photography Course 3 Year Curriculum
2002
Joined in academic alliance with NEOMODE Photography Institute (Korea)
2003
Hideki Fujii appointed as Principal
Sebastião Salgado appointed as Honorary Advisor
2004
Graphics Postsecondary Daytime Course/3 Year Curriculum
Established the Photography Course Photo Fieldwork Seminar
2007
Designated as the school for the Professional Photographers of Japan organization
2008
Change the course name of the Graphics Postsecondary Daytime and Evening Courses to the Photography Course
2010
Toshinobu Takeuchi appointed as Principal
2015
The 3 Year Photography Course, Graphics Postsecondary Course I is approved by the Minister of Education, Culture, Sports, Science and Technology as an Applied Professional Postsecondary Course School
2017
The 2 Year Photography Course, Graphics Postsecondary Course I is approved by the Minister of Education, Culture, Sports, Science and Technology as an Applied Professional Postsecondary Course School