Course Features
A 3-year course program that fosters the power to adapt to various forms of photography in any genre.
The one and only curriculum in the world that includes experiencing 190 days of travelling throughout Asia for overseas fieldwork. Students acquire the abilities to become frontliners in society as well as skilled photographers.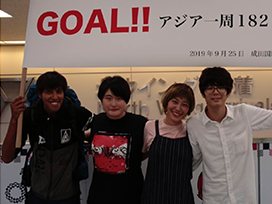 POINT


1

Building the skills and knowledge in an environment where you are free to delve deeply into your themes of interest.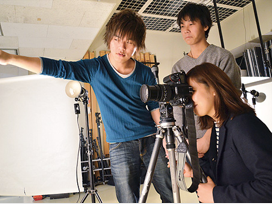 POINT


2

Highly regarded in the industry for developing competent professionals equipped with essential real-life experience in preparation, planning and travelling.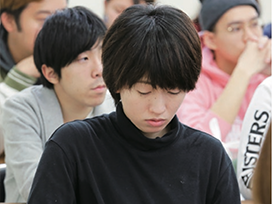 POINT


3

Travelling throughout the vast Asian region, visiting over 10 countries in 190 days, you will refine your skills as a photographer and develop a broader sense of globalism and diversity.
3 Year Overview
Year 1
Learning from the basics, to adapt to any photographic genre
Photo Expression Exercise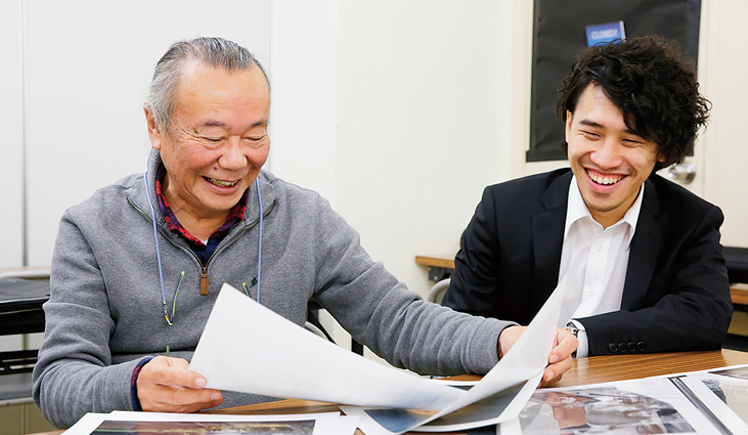 Through repeated exercises in photographing and receiving feedback on various practice themes, you can learn the basics of effective expressionism methods of photography.
Studio Exercise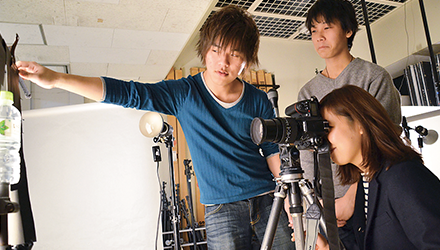 In a team of 5 to 6 students, you will learn the basics of operating lighting equipment and setting up specialized equipment.
English Conversation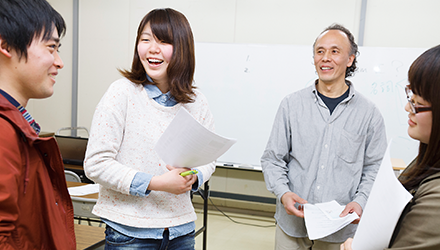 Envisioning actual overseas travel and photographing, you will learn the basic English conversation skills focusing on phrases relating to photography and travel.
Sociology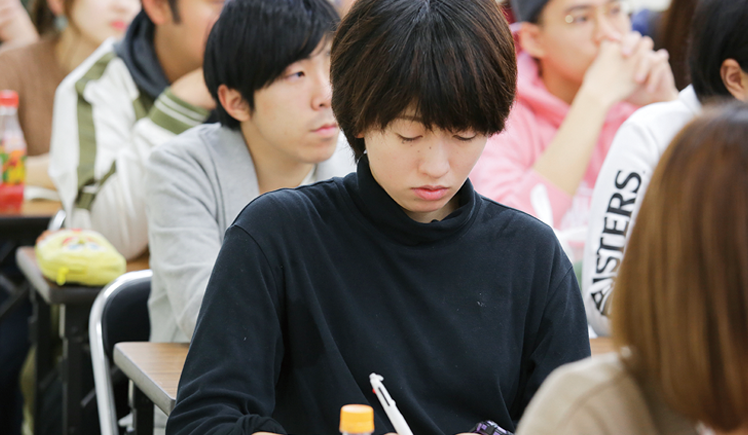 Learning the structure of contemporary society, you will acquire the knowledge necessary to create works from a social perspective through the exploration and research into current affairs issues.
Year 2
While further learning about photography, you will start preparing for the Year 3 fieldwork.
Year 2 Domestic Fieldwork: Asian Rural Institute, Tochigi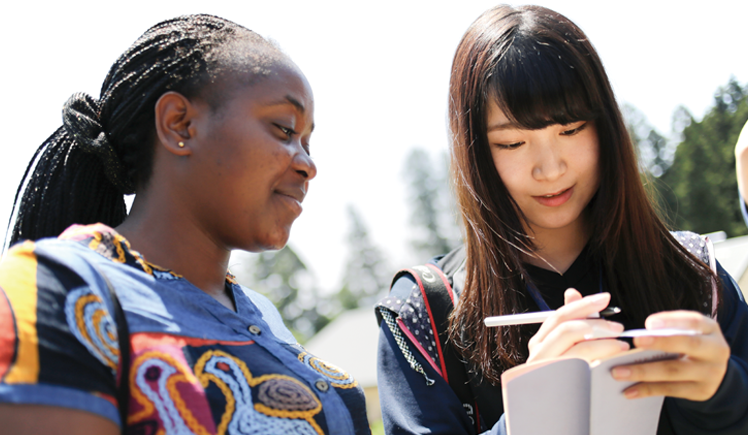 In preparation for the Year 3 overseas fieldwork, you will build on practicing proactive involvement at the Asian Rural Institute in Tochigi. You will also participate in agricultural experiences and attend lectures about the importance of life.
Second Year Overseas Fieldwork: Malaysia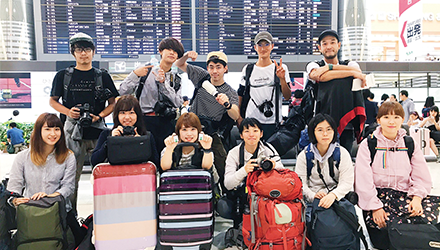 This is a practice run for the Year 3 overseas fieldwork, spending 2 weeks in Malaysia. This is a program intended to prepare for the 6-month overseas field work, involving pre-departure preparations of the photographing and activity schedule, up to the actual photo shoots on site.
Year 3
From the presentation of the works created during the 6-month travel at the returnee debriefing session to the graduation exhibition at a professional gallery, various opportunities await students to experience formal presentation sessions and exhibitions while in school.
Overseas Fieldwork
Based on the acquired knowledge and skills of photography in Years 1 & 2, and the planning techniques in Year 2, you will conduct research and reportage, and photo shoots on the actual site. You will acquire the essential skills to become a photographer through real-life experience. You will also expand your own values by experiencing various "worlds," and connecting with the cultures and people of different countries through "photography."
Returnees Debriefing Session (held in late October to late November)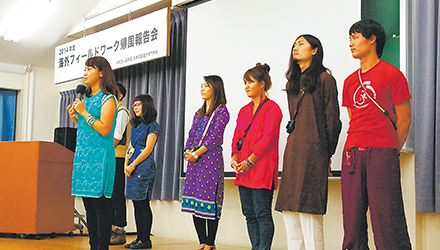 This will be a platform to present your works and experiences culminated through the 6-month trip to many people. By learning and experiencing the 3 action points of "planning" in the lessons through Year 2, "execution and completion" through the overseas fieldwork and the "debriefing" at the session in Year 3, you have acquired practical "work" skills that can be put to good use regardless of the career industry.
Graduation Exhibition at the OLYMPUS Gallery Tokyo (held in late February to early March)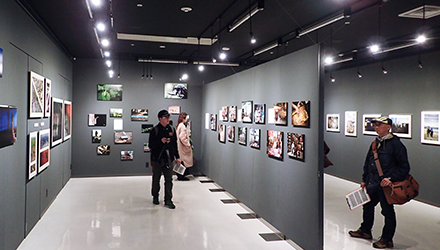 An exhibition held at a manufacturer gallery displaying the work results of the students having traveled around Asia for 190 days. Not only is it an opportunity to connect with manufacturers, but it is also a place to experience a professional scale exhibition while in school. In March 2018, the graduating class held an exhibition at the OLYMPUS Gallery Tokyo.
Student Journeys and Experiences
Representing the many inspirations and refined senses acquired from their travel experiences, the student art works created during the journey are presented at the Returnee Debriefing Session. The experiences take form as work creations, as part of the Graduation Exhibition or in the career search portfolio.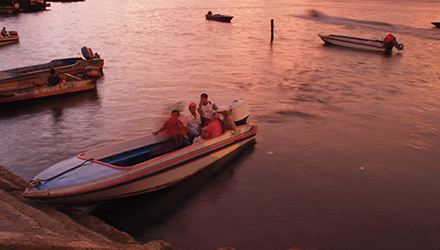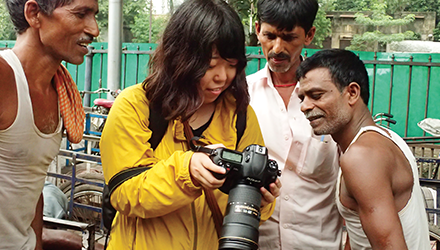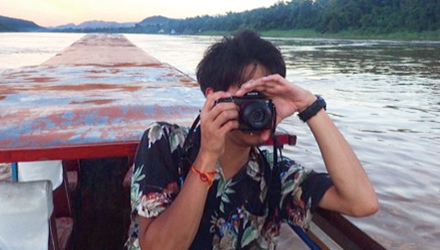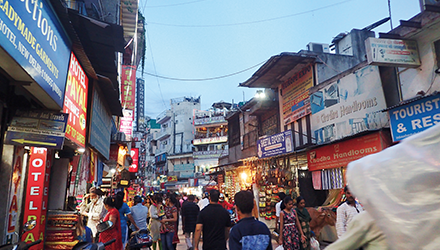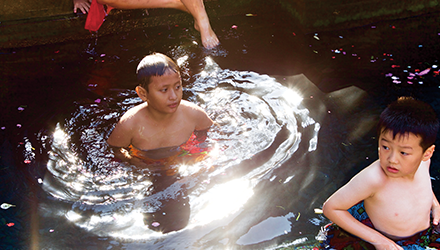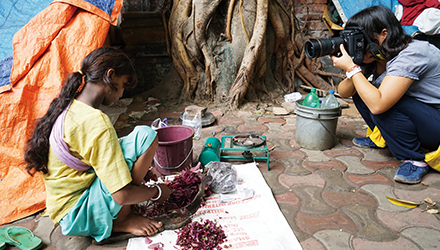 Fieldwork Seminar Students & Their Artwork
Hayato Kubo
Graduated from Nagano Prefecture Matsumoto Misuzugaoka Senior High School
I chose this seminar because I thought that it would broaden my potential, by expressing myself of the unknown through photography, gaining experience in overseas fieldwork. Throughout the 6-month journey, I was able to introspectively create my work, and I believe that it has helped develop the foundation to seek a career in the creative industry.
© Hayato Kubo

© Hayato Kubo

「Urban Landscape」© Hayato Kubo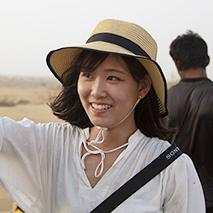 Aya Kishimoto
Graduated from Nagano Prefecture Matsumoto Misuzugaoka Senior High School
By spending 6 months abroad, I gained knowledge about a world which I didn't know about by experiencing different cultures. It expanded my horizon through the various experiences and deepened my perception towards my work. I was able to concentrate on a single workpiece during my stay, which gave me a sense of accomplishment and boosted my confidence. I realize that it was an excellent opportunity that will positively impact my future endeavors.
© Aya Kishimoto

© Aya Kishimoto

© Aya Kishimoto