Alumni Activity
Alumni active in a wide variety of genres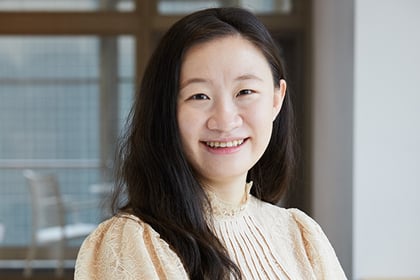 amana inc.
WANG YIDAN
Department Ⅰ(Day class),Photography course 2 year college Graduated March 2020
Currently, I am an assistant photographer. The content of our shoots is for food packaging and advertisements that you often see in supermarkets.
There were two things I kept in mind during my job-hunting activities. First, is the resume. To write great sentences about myself, my aspirations, as well as things I did during my student years is not easy to do in a short period of time. That is why I highly recommend students to prepare for it about half a year before your job-hunting activities. Second, is how complete your portfolio is. Since I was a student in commercial photography, it took me a long time to make enough photos for one portfolio. On Saturdays when there were no classes, I was usually shooting in the school's studio. I recommend that you start preparations as early as possible. Also, it is important to be detailed when shooting your photos.
I also used the Career Support Center to search for jobs and research the portfolio of seniors. The support center staff was very helpful in correcting my resume contents and preparing for mock interviews.
After experiencing job-hunting, I felt that it is important to have the ability to actively communicate and to have a strong heart that can recover immediately even if a failure occurs.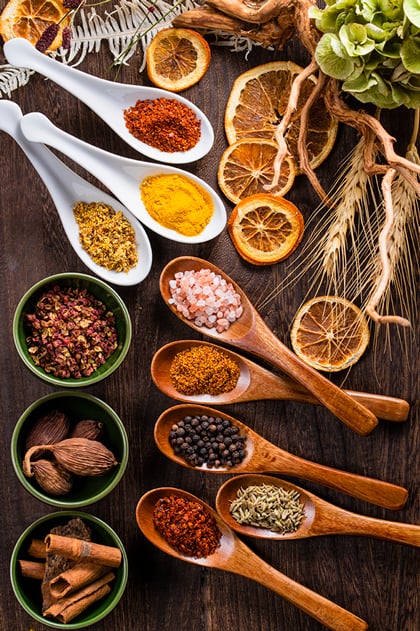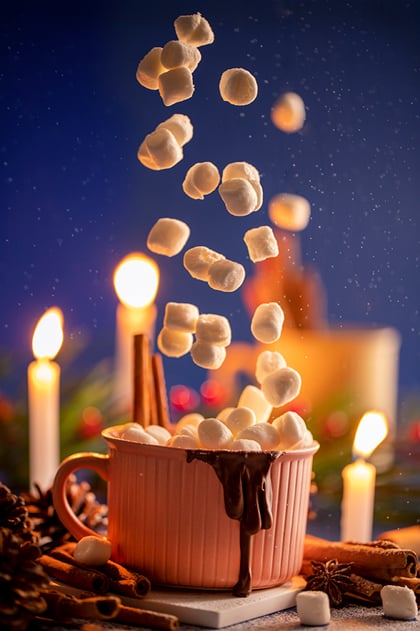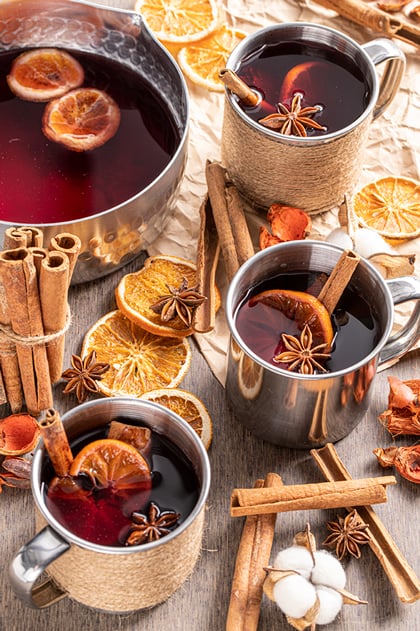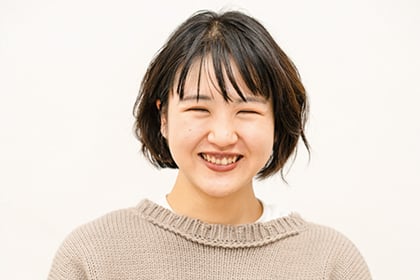 Asahi Shimbun Publications Inc.
Nanako Tsuji
Department Ⅱ(Evening class),Photography course 2 year college Graduated March 2020
The reason I wanted to get a job at this company was because the recruitment requirements were looking for aspiring freelancers and the company is an established publisher. I felt that I could take on various challenges after refining my photography skills. What I valued when I was a student was to sincerely tackle my daily lessons and tasks and constantly create new works. I feel that such accumulation will eventually lead to the job-hunting period. In class, if you work properly during your first year such as in studio lighting and image processing, you will acquire a solid knowledge regarding equipment. Also, I think it is necessary to live a student life while being aware of how you want to be involved in photography in the future in order to find the best course after graduating.
During the job-hunting period, mock interviews with the Career Support Center were very helpful. Not only can I imagine being in an actual interview but practicing for it also changed my mindset considerably.
In my first year at the company, I was mainly in charge of image processing, photography, and other clerical work at work. In the future, there will be more portrait photography, so I would like to do my best.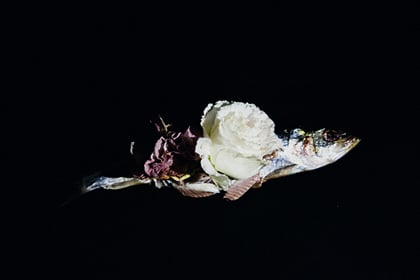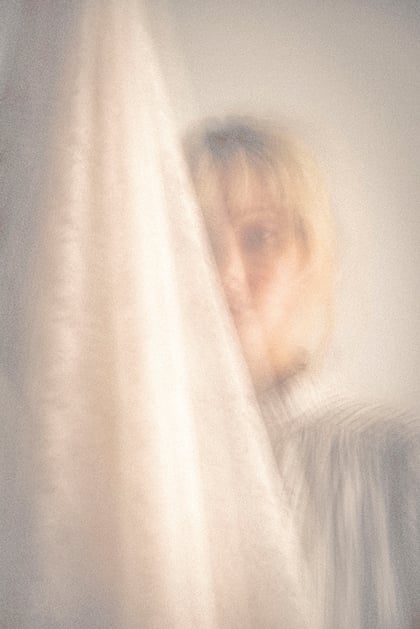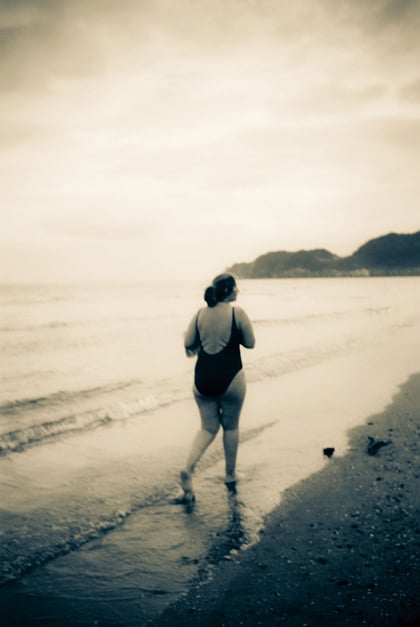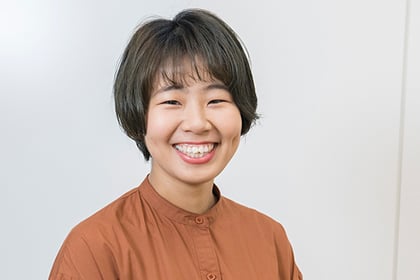 HAKUHODO PRODUCT'S INC.
Hikaru Hagiwara
Department Ⅰ(Day class), Photography Course 3 Year Curriculum General Photography Research Seminar Graduated March 2019
Currently, I am an assistant photographer for an advertising company, where I am responsible for lighting, equipment preparation, and much more. At work, I have a lot of valuable experiences that I couldn't do on my own. I also have the opportunity to see the work I was involved in displayed on the Internet and in train advertisements, which is very rewarding.
When I was a student, my experience of actually working with equipment in studio classes and learning how to create lighting are still useful today. When I was looking for a job, I always tried to be ready to show photos and make positive statements in order to convey my enthusiasm. It is also recommended to look at the photo books in the school library to broaden your horizons.
Just as there are many people in school in different photographic fields, there are also many different people in society. With keeping what you like as your core, please carry on your feelings that are not easily swayed. I think it's good to step into new fields and take on challenges while being inspired at times. Let's do our best together!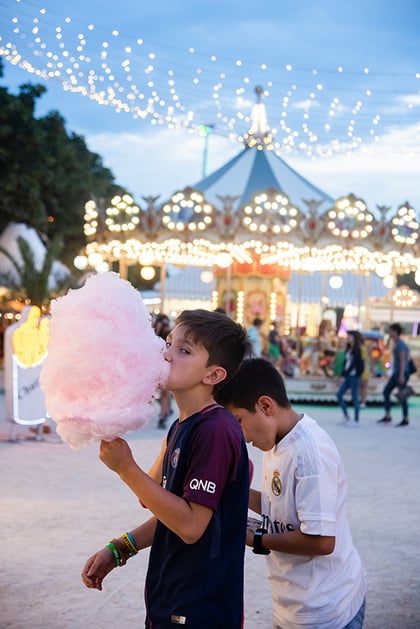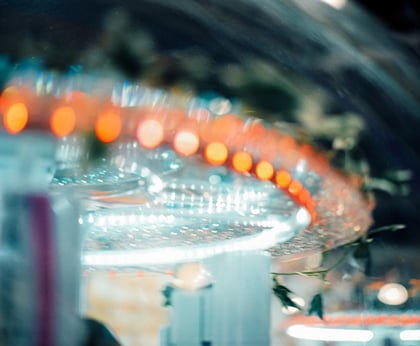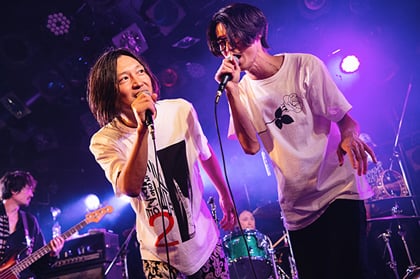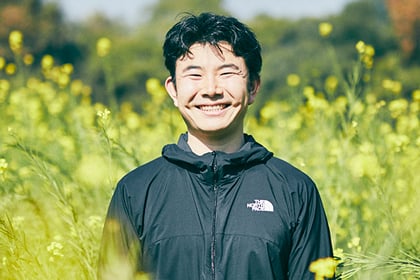 amana inc.
Kenichi Shimura
Department Ⅰ(Day class), Photography Course 3 Year Curriculum Photo Fieldwork Work Seminar Graduated March 2009
While I was in school, I mainly focused on making my own work. At first, I didn't think too much about employment, but as a result, I was able to produce my own documentary work and could fully demonstrate my personality in the company interview. Looking back on my school days, I feel that I was able to acquire "the power to think" in class. I feel that it is an ability necessary as an artist, because society continues to change at a rapid pace, such as how you perceive society, how to apply that thinking in your work and what kind of meaning do the photographs carry.
When you are a student, it is important to be active. I want you to experience failure and learn a lot from them. Now that I've finally been able to do the work I want to do (documentary work photographing the production site to the end product), I hope that I can go even further. Another goal of mine is to shoot a movie by the age of 40.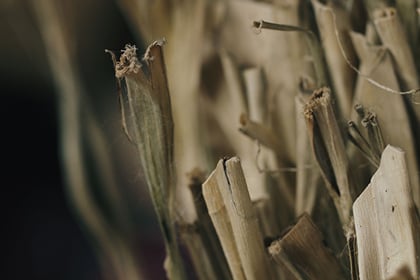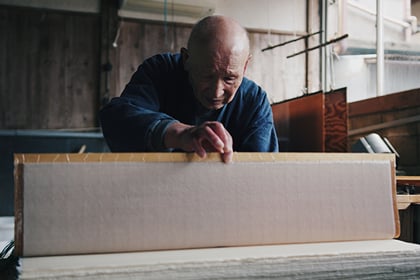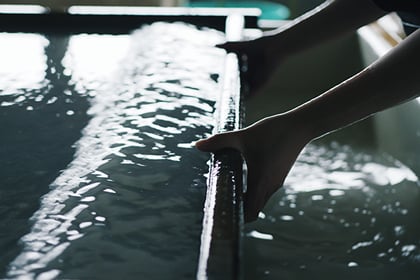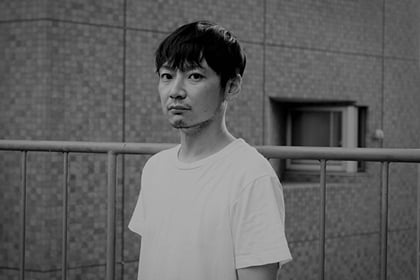 Photographer
Toshiya Murakoshi
Department Ⅰ(Day class),Documentary Photograph course Graduated March 2003
Based in Tokyo and Fukushima, I am actively involved in photography, development, print production, exhibitions at commercial galleries and museums, photobook production, publishing, and lectures. While studying at the Nippon Photography Institute (NPI), by developing and printing in a dark room and creating a pinhole camera, I could experience things that you cannot experience digitally. That experience was what triggered me into thinking why I take photographs. Greeting people properly, eating well-balanced meals, getting plenty of sleep, being moderate in my part-time work, finding someone I can respect, taking the initiative in something no one wants to do, making time for me to think of nothing, etc. Looking back on my school days, I think it's a necessary way to spend time. When working as a writer, set a specific goal for yourself and not on a goal that was given to you, and think carefully about what you should do to reach it, carefully identify what you need, and act accordingly. I feel that it is important to do so to achieve your goal.
Profile
Born in Sukagawa City, Fukushima Prefecture, 1980. His major solo exhibitions include "Hinoko wa Kaze ni Maiagaru" at Kichijoji Art Museum, "Chinmoku no Nakami wa Subete Kotobadatta" at Taka Ishii Gallery Photography/Film, "The Needle of Blood" at CASE TOKYO and more. Major group exhibitions include "Shashin no Genzai 4 Sono Toki no Hikari, Sono Saki no Kaze" at The National Museum of Modern Art, Tokyo, "Japanese Photography from Postwar to Now" at SFMoMA, "Seven Japanese Rooms" at Cassa di Risparmio di La Spezia and more. He received The Photographic Society of Japan Newcomer Award in 2011 and the Sagamihara Photo Newcomer Encouragement Award in 2015. His works are stored in the National Museum of Modern Art, Tokyo, SFMoMA, Fukushima Prefectural Museum, and Sagamihara City.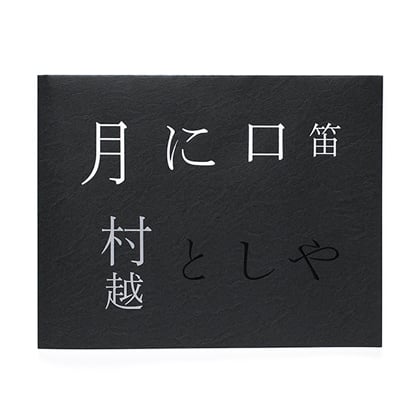 Photobook "Tsuki ni kuchibue"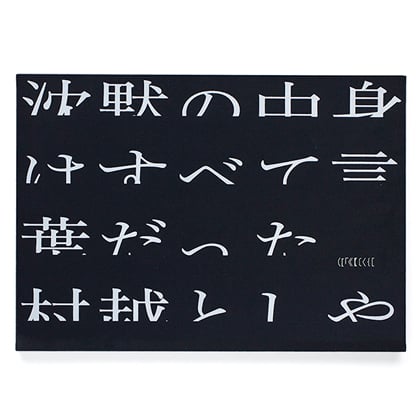 Photobook "Chinmoku no Nakami wa Subete Kotobadatta"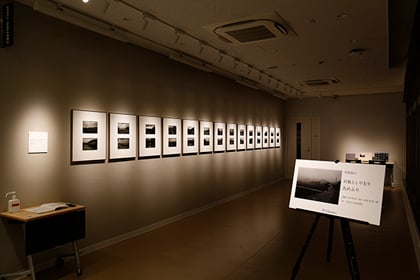 Photo exhibition "Amefuri" held at the school's WALL GALLERY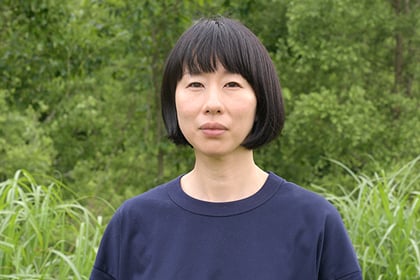 Photographer
Nao Nakai
Department Ⅱ(Evening class),Creativity Photograph course Graduated March 2006
Currently, I am staying long term at a place of interest for a photo exhibition and continuing my photography. Looking back on my school days, what left a strong impression on me was that the lecturers pointed out things that I couldn't reach technically and that I was a somewhat lonely person. Even for photos that I was responsive to, the lecturers would lean forward and evaluate them. The fact that photography is a common language for expression has helped me to become the professional I am today.
Also, the privilege of students is that they have a lot of time. Use that time to shoot, shoot, and keep shooting. By doing so, I think you will eventually see the skills that you need. In my case, the darkroom class was a very good experience. The process of transforming a single negative to its final complete photograph was an important experience for me as I could find out the magnitude of what can be done by printing in the darkroom.
From the perspective of making money, there are plenty of other efficient professions. Therefore, I think it is most important to take photos that express what is inside you and not photos for the sake of taking them. To discover what you want to express, place importance in the direct encounters you have with various subjects and have fun with them. Experience brings photos, and photos bring more experience.
Profile
Born in Shiga Prefecture, 1978. After graduating from Nippon Photography Institute in 2006, she is now a freelancer after having worked as a photographer for a publishing company. She has held several exhibitions such as a 2014 solo exhibition "Mimei" at Ginza/Osaka Nikon Salon and starting from 2018, the exhibition "Shū" at Roonee 247 Fine Arts, Tokyo, Classic Lab "Yanagi no Ie", Niigata and gallery Main, Kyoto. In 2021, the exhibition "landscape fragment" at "Najomon", an agricultural and Jomon experience training centre in Niigata and other solo and group exhibitions was held all over the country. In 2018, she released her photobook "Shū" published by AKAAKA Art Publishing Inc.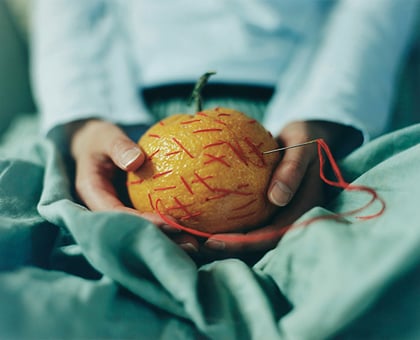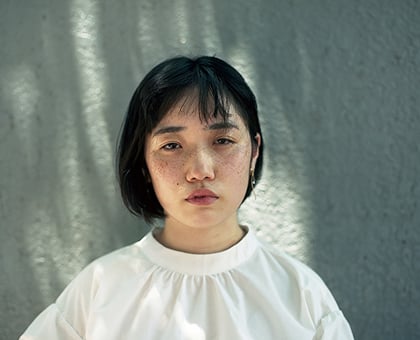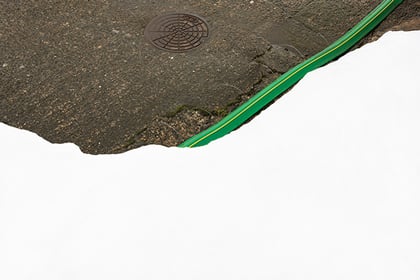 From the photo exhibition "landscape fragment", 2021